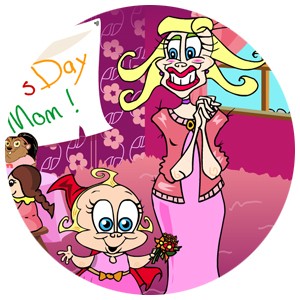 It is May, and that means time to think about Mother's Day!
KIDOONS is counting down and celebrating the mother figures in our lives. Maybe it is your mommy. Maybe you are being raised by a grandmother, or an amazing aunt. Maybe your favorite big sister is like a mother to you. You can have more than one mother on mother's day!
Think about how they make your life special, and what you can do on that special Sunday. A nice hand-drawn card saying how much you care is a great idea. Mothers love something that comes from the heart.
When you are done your card, visit KIDOONS Network Animated Mother's Day