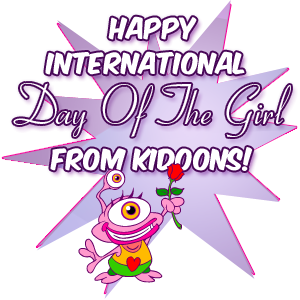 International Day of the Girl Child is today! KIDOONS has gathered up some really interesting facts for the occasion:
Two of the highest IQ test results achieved both belong to women.
The first person ever to take on Niagra Falls in a wooden barrel was a woman: Annie Edson Taylor!
Rosa Parks started the civil rights movement by refusing the give up her seat in a bus. Simply standing up for yourself can have a huge impact, girls!
Only 54 out of 517 people who have flown into space were women! It should be waaay higher, don't you think?
70% of the people living in povery are women...let's change that!
Did you know any of these facts already? Do you have any facts you'd like to share with us?