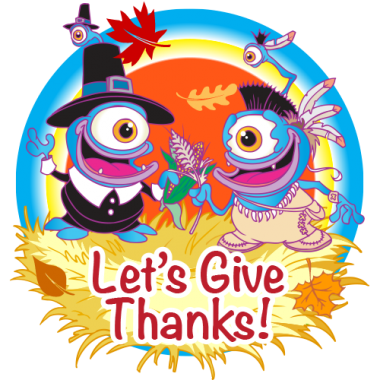 KIDOONS is getting ready for Thanksgiving Celebrations!
What are you doing on the Thanksgiving Day weekend? No matter what your plans we hope that you are spending it with family and friends!
We're going to have ourselves some holiday fun with all our friends at Animated Thanksgiving.
Don't be a turkey… gobble on over for stories and activities and join the fun!
http://ls4.co/5JU