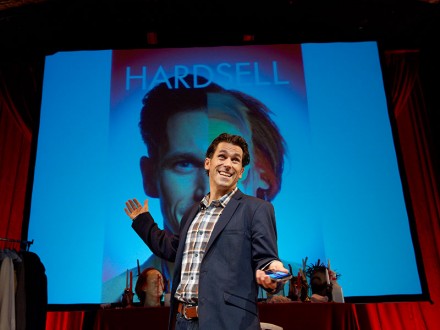 Several schools in the Greater Toronto area are visiting the Water Docs Film Festival at the Art Gallery of Ontario to follow up on #worldwaterday and see some inspiring student films.
Here are some highlights: Following an aboriginal blessing for the waters, Georgie Horton-Baptiste will present a First Nations perspective on water and the story of the
Water Walkers
.
Awards will be presented for student films created as part of Water Docs @ School, followed by a showing of the films.
Robyn Hamlyn will discuss her experience as a young student working to convince city and town councils to become Blue Communities. Award-winning eco-educator
Rick Miller
will present his adaptation for youth of
Hardsell: Combatting cynicism and detachment as we work to do good in the world.
There will be plenty of time for discussion and interaction.
Ths school event is pre-registered, but don;t forget to bring your family or class to some other incredible Water films!
Water Docs
Week Two Continues from March 25 to 29 at The Water Docs Film Festival At the Jackman Hall, Art Gallery of Ontario.
Full schedule of films and events:
http://ecologos.ca/waterdocs/
Tickets online:
http://www.brownpapertickets.com/profile/557968
http://ls4.co/7gg